State of NJ Health Live Chat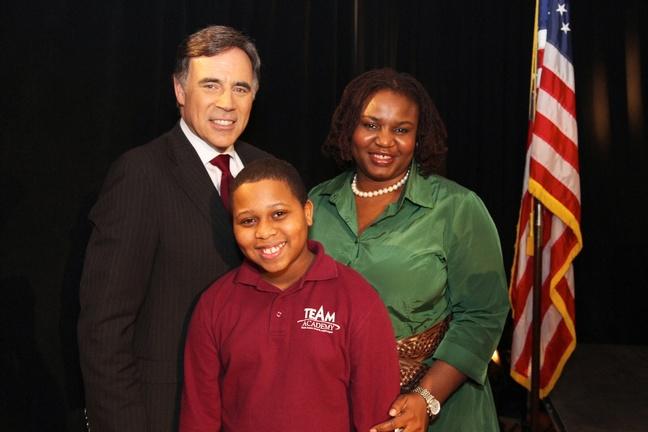 Create OVEE Account
By signing in, you are authorizing ITVS to share information collected from you with any persons or entities participating in or hosting the screening, and to send you periodic communications about related events, services, and support. Any other uses of your information by ITVS are governed by ITVS's Privacy Policy and Terms of Service.
Thanks!
We'll send a reminder email one hour before the online screening event starts.
Be sure to create an OVEE account before the screening day.
Add to Calendar
false
MM/DD/YYYY
Sorry!
We can't take RSVPs right now.
Please try again later.
Enter Screening
Welcome! Please sign in with one of the following options...
OVEE Account
Welcome
Welcome to this live-chat hosted by NJTV in which you can pose questions to 2 panelists who participated in this program, and get their responses in real time.
Video Description
The State of NJ's Health: Growing Healthy Kids
The first episode, recorded at Newark Beth Israel Medical Center and Children's Hospital of New Jersey. The discussion examines the causes of the current childhood obesity crisis, the many organizations that have mobilized to tackle the problem and the strategies that are turning the tide, providing viewers with ways to make a difference in their own communities.
56min 46sec
Moderator
Bob Males

Executive Producer of the town hall series "The State of NJ's Health."
Panelists
Dwayne Proctor

Dwayne Proctor, PhD, team director for the Robert Wood Johnson Foundation's Childhood Obesity team. Mr. Proctor focuses on the Foundation's efforts to reverse the rise in childhood obesity rates by effecting public policies and industry practices that will promote healthy eating and physical activity for children nationwide.

Dr. Nwando Anyaoku

Dr. Nwando Anyaoku is director of general pediatrics at Children's Hospital of New Jersey at Newark Beth Israel Medical Center. Dr. Anyaoku treats children with a wide range of illnesses and conditions, but her specialty is childhood obesity. In 2006, she began building a multidisciplinary pediatric weight management program for children, named KIDSFIT Newark by her patients.
Before you get started in OVEE:
1. Ensure you are using the most current version of your favorite browser:
2. Run a test to ensure OVEE works properly on your computer
The views and opinions expressed in this online screening are those of the presenters and participants, and do not necessarily reflect the views or policies of ITVS, public broadcasting, or any entities hosting the screening.