KLRN Community Cinema | ALL OF ME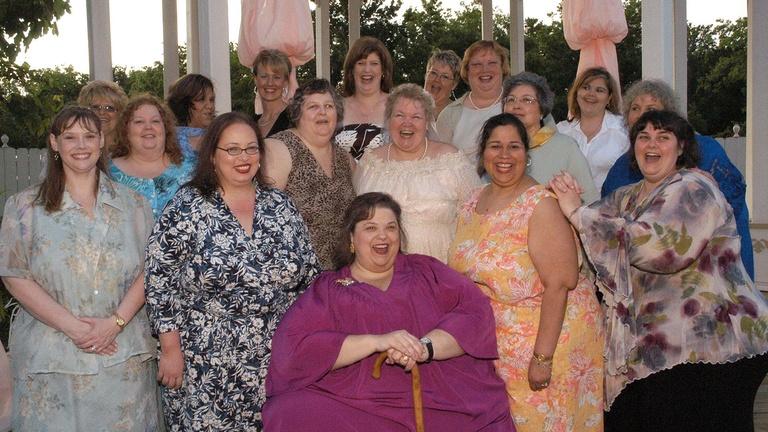 Create OVEE Account
By signing in, you are authorizing ITVS to share information collected from you with any persons or entities participating in or hosting the screening. Such persons or entities may send you periodic communications about related events, services, and support. ITVS's Privacy Policy and Terms of Service govern all uses of your information.
Thanks!
We'll send a reminder email one hour before the online screening event starts.
Be sure to create an OVEE account before the screening day.
Add to Calendar
false
MM/DD/YYYY
Sorry!
We can't take RSVPs right now.
Please try again later.
Enter Screening
Welcome! Please sign in with one of the following options...
OVEE Account
Welcome
Community Cinema, presented by the Independent Television Service (ITVS) and KLRN, is excited to offer an online screening of ALL OF ME.
Video Description
All of Me
The "Girls" have been friends — and morbidly obese — for years. They met via the Austin chapter of the National Association to Advance Fat. Now they're going through the life-changing process of weight-loss surgery. The experience presents a host of issues and consequences — some they knew they were in for, some they feared, and some they never could have imagined.
55min 32sec
Moderator
KLRN

The mission of KLRN is to enrich the lives of people throughout South Central Texas through the power of communication—providing quality programs and services that advance education, art and culture, and community.
Participants
Alexandra Lescaze

Panelist

Alexandra is a NY-based documentary filmmaker and the Executive Director of the Sidney Hillman Foundation, home of the annual Hillman Prizes in Journalism and monthly Sidney Awards, honoring excellence in journalism in service of the common good.

Dawn Brooks

Panelist

Dawn has a multi-faceted and very interesting life. She has traveled extensively and has several interests including gardening, working with clay and collecting antiquities. Dawn happily lives outside of Austin, TX, with her 3 cats – Crackers, Noodles and Bear Bear and is continually in search of the best burger in town.

Judy Sinclair

Panelist

Judy is a 52-year old Social Worker turned Systems Analyst living in fabulous Austin, Texas.Judy hopes her appearance in ALL OF ME will serve two purposes: research for others on their own weight loss journey and an affirmation that weight loss has three components: physical, mental, and spiritual.

Zsalynn Whitworth

Panelist

Zsalynn grew up on a large ranch in the Texas Hill Country before attending college in San Angelo, Texas and then moving to San Antonio. In 1992, she became active with NAAFA (National Association to Advance Fat Acceptance). She currently lives with her husband and daughter in San Antonio, Texas.
Before you get started in OVEE:
1. Ensure you are using the most current version of your favorite popular browser:
2. Run a test to ensure OVEE works properly on your computer
The views and opinions expressed in this online screening are those of the presenters and participants, and do not necessarily reflect the views or policies of ITVS, public broadcasting, or any entities hosting the screening.