The Homestretch: An Online Convening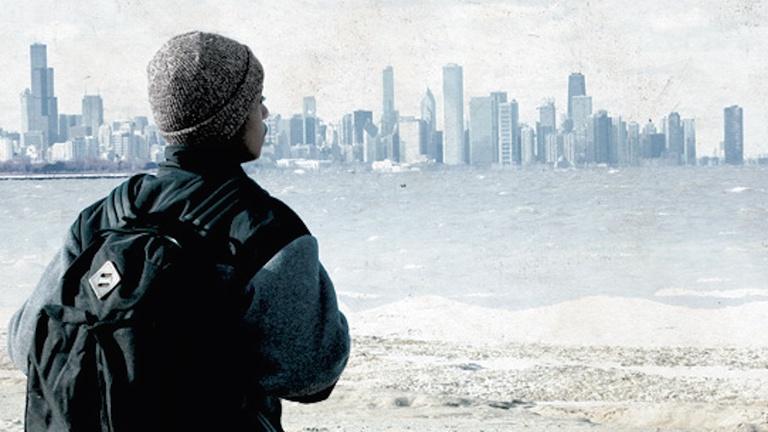 Create OVEE Account
By signing in, you are authorizing ITVS to share information collected from you with any persons or entities participating in or hosting the screening. Such persons or entities may send you periodic communications about related events, services, and support. ITVS's Privacy Policy and Terms of Service govern all uses of your information.
Thanks!
We'll send a reminder email one hour before the online screening event starts.
Be sure to create an OVEE account before the screening day.
Add to Calendar
false
MM/DD/YYYY
Sorry!
We can't take RSVPs right now.
Please try again later.
Enter Screening
Welcome! Please sign in with one of the following options...
OVEE Account
Welcome
Welcome to today's online screening of "The Homestretch" educator modules! Chat live with the filmmakers and national experts, and find out how you can address youth homelessness in your community.
The online training will provide teachers, administrators, and PBS stations opportunities to:
- Discuss strategies for challenging stereotypes surrounding youth homelessness; developing administrator buy-in at the school and district level; and working in collaboration with service providers
- Chat with the filmmakers and experts from the National Association for the Education of Homeless Children and Youth (NAEHCY) and National Center for Homeless Education (NCHE)
- Learn about media resources available to help address youth homelessness in schools
Logistics:
All interaction will happen in the chat box to your right, so be sure to ask questions through the chat function.
Video Descriptions
Coming to Independent Lens: The Homestretch
The Homestretch | Schools on the Front Lines of Youth Homelessness
The Homestretch | Introducing Roque
The Homestretch | Focus on LGBT Youth Homelessness
36min 30sec
Moderators
Roseli Ilano

Impact Producer, ITVS Roseli Ilano has more than a decade of experience as a community organizer, educator, and as an outreach strategist with a focus on integrating storytelling into grassroots social justice campaigns.

R.Ilano

Locsi Ferra
Participants
Duong-Chi Do

Panelist

Duong-Chi Do is the Director of Engagement & Education at Independent Television Service (ITVS). She oversees national engagement and education activities in support of ITVS's award-winning films. Prior to joining ITVS in 2006, Chi spent six years with Asian Pacific Partners for Empowerment and Leadership (APPEAL), where she launched a national youth leadership program that provided mentorship and training to high school students, resulting in more than 50 youth-led health and tobacco control advocacy initiatives across the U.S. and Pacific Islands. Chi began her career working for a community clinic that provided culturally and linguistically appropriate services for immigrants and refugees in central Ohio. Her favorite aspect of community engagement work at ITVS is witnessing the influence that just one film can have on individuals, groups and entire communities.

Barbara Duffield

Panelist

Barbara Duffield is the Director of Policy and Programs for the National Association for the Education of Homeless Children and Youth (NAEHCY). She began her involvement in homeless issues in 1990 as a tutor for homeless children in Washington, DC. She subsequently joined the National Coalition for the Homeless (NCH) and served as Director of Education for NCH from 1994-2003. Barbara has conducted hundreds of trainings around the United States for school districts, community organizations, and local, state, and national groups to assist in the implementation of the McKinney-Vento Act. She is a frequently-quoted source in print media, and has appeared on television and radio news programs to discuss issues relating to homeless children.

Christina Dukes

Panelist

Christina Dukes is the Federal Liaison for the National Center for Homeless Education (NCHE). She began working at the NCHE, the U.S. Department of Education's technical assistance center for the federal Education for Homeless Children and Youth (EHCY) Program in 2003. As a program specialist, she trained federal agency, state education department, school district, and service provider personnel about federal laws related to the education and well-being of homeless and other at-risk children and youth. In January 2014, Christina relocated to Washington, DC, and began working as NCHE's federal liaison, representing NCHE and the EHCY Program in federal policy discussions about preventing and ending family and youth homelessness.

Lindsey Forsythe

Panelist

Lindsey Forsythe is the American Graduate Project Manager at Nine Network of Public Media. In this role, she assists in managing the national American Graduate initiative and works with community partners in St. Louis on efforts to improve outcomes for young people.

Anne de Mare

Panelist

Anne de Mare is the Director/Producer of THE HOMESTRETCH. She is an award-winning playwright, director, professional video artist, and filmmaker. She completed her first documentary feature, Asparagus! Stalking the American Life, which broadcast regionally on PBS in 2009, in collaboration with Kirsten Kelly, her partner at Spargel Productions. Anne's original plays have been presented in Chicago, London and New York, where she was a five-year resident artist with Richard Foreman's legendary Ontological-Hysteric Theater. She is a founding member of The Independent Theater Company, The Nevermore Theater Project and Theaters Against War. Her video work has been seen on stage at Lincoln Center and at The Park Avenue Armory, and she is currently working with Innovative Music Programs to develop the film component of Accidental Heroes, a multi-media performance work based on the lives of eastern and western European artists coming of age during the Cold War.

Erin Sorenson

Panelist

Erin Sorenson is the Impact Producer of THE HOMESTRETCH and a Principal at Third Stage Consulting, a firm that provides strategic impact planning, project management, and implementation. She brings 23 years of experience advancing the missions of documentary films and nonprofits to create long lasting social change. Erin has a master's degree in Social Service Administration from University of Chicago's School of Social Service Administration and a Certificate in Non-Profit Leadership from Harvard's Business School.
Before you get started in OVEE:
1. Ensure you are using the most current version of your favorite popular browser:
2. Run a test to ensure OVEE works properly on your computer
The views and opinions expressed in this online screening are those of the presenters and participants, and do not necessarily reflect the views or policies of ITVS, public broadcasting, or any entities hosting the screening.