FILM "9to5: The Story Of A Movement"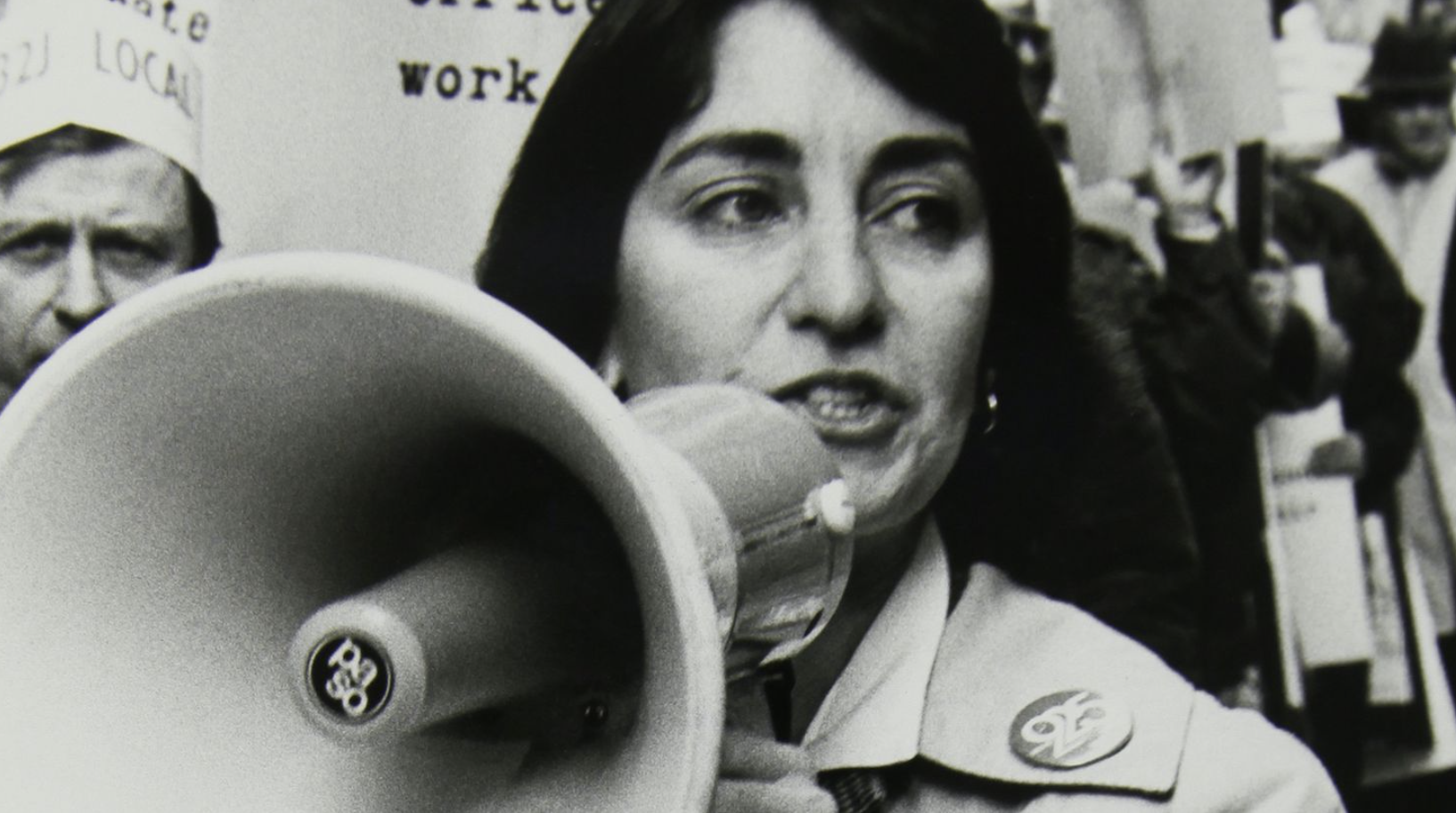 Create OVEE Account
By signing in, you are authorizing ITVS to share information collected from you with any persons or entities participating in or hosting the screening. Such persons or entities may send you periodic communications about related events, services, and support. ITVS's Privacy Policy and Terms of Service govern all uses of your information.
Thanks!
We'll send a reminder email one hour before the online screening event starts.
Be sure to create an OVEE account before the screening day.
Add to Calendar
false
MM/DD/YYYY
Sorry!
We can't take RSVPs right now.
Please try again later.
Enter Screening
Welcome! Please sign in with one of the following options...
OVEE Account
Welcome
SEIU 503, in partnership with Jobs With Justice Portland Rising Coalition, is happy to host this livestream virtual screening of the documentary film "9to5: The Story of a Movement" on Friday, February 26 at 6:30pm. Once we begin, you'll have an opportunity to submit questions for the live panel discussion immediately following the film. Let's have a movie night!
Video Description
9to5: The Story of a Movement
When Dolly Parton sang "9 to 5," she was singing about a real movement that started with a group of secretaries in the early 1970s. Their goals were simple—better pay, more advancement opportunities and an end to sexual harassment—but as seen in 9to5: The Story of a Movement, their fight that inspired a hit would change the American workplace forever.
150 minutes
Moderator
Nikki Mandell, Portland Rising Steering Committee
Panelists
Theodora Ko Thompson, SEIU Local 503

Theodora is the Statewide Secretary for the Service Employees International Union, SEIU Local 503 and currently sits on the SEIU 503 Womens Council, Civil and Human Rights Committee, Women of Color Caucus and Asian Desi and Pacific Islander Caucus. An admissions office specialist at the University Of Oregon, Theodora has served as UO Senate Representative for classified staff since 2010—and as a longtime SEIU Local 503 member leader, Theo has walked the talk when it comes to standing up for workers. She has held multiple statewide and sublocal leadership and officer positions, including Steward and Past President.

Tina Turner-Morfitt, President, Oregon Coalition of Black Trade Unionists & Vice President, Oregon AFSCME Retirees Union

Tina worked in the Oregon Department Of Corrections for 38 years. Tina has been an AFSCME union activist for more than 40 years. She has served in multiple leadership positions in Oregon AFSCME, including being statewide president and 1st Vice President of AFSCME Local 2376. Currently, she is Vice President of the AFSCME Retirees Union statewide and is a an AFLCIO Executive Board Member. In addition, Tina is the current president of the Oregon Chapter of Coalition of Black Trade Unionists and has been president of CBTU for nine and one half years!

Maureen Goldberg, Office & Professional Employees (OPEIU) Local 11

Proudly I've been a member of Local 11 since 1997 and served many years as Shop Steward, Executive Board member and local Union President; and applied and accepted an internship as a Union Representative in July of the 2007 calendar year out of the Clark County bargaining unit. In October 2007 I transitioned into a permanent Union Representative role; which I worked for the local negotiating contracts and dealing with member issues and then upon Mike Richards announcing his retirement in 2018; and following an extensive interview process, I was selected by the Local 11 Executive Board to serve as the Interim Executive Secretary-Treasurer. Then in March 2019 the membership elected me into the Executive Secretary-Treasurer role permanently. Having women in leadership roles is important to me and I feel has made a great connection and difference with the members we represent and has opened up a need and vision of the membership.

Sarah Kowaleski, Portland Jobs with Justice

Sarah is the Coalition Organizer for Portland Jobs with Justice where she works with essential workers to uplift health, safety, and dignity at work, and builds coalitions to confront entwined human rights struggles, from police violence to climate chaos. Sarah Kowaleski, the daughter of a machinist and hospital worker, was fabricated and assembled in New Britain, CT, known back home as the "Hardware City Capital of the World." As an undergraduate at the University of Connecticut, she was appalled by the extreme exploitation of global garment workers, largely Black and Brown women her age, who produced her college apparel. In solidarity, Sarah founded a student group to pressure the university to hold its licensees, major brands such as Nike, accountable to higher standards. As a recession-era graduate, the experience of being a low-wage and misclassified admin in public sector services galvanized her and an organizing committee of frontline women workers to fight back and win fair wages, benefits, and union representation.

Nikki Mandell, Portland Rising Steering Committee

Nikki is a member of the Portland Rising Steering Committee. Nikki is a retired member of Wisconsin AFT local 3535. She devotes her retirement to educational and social justice work on the labor and immigration fronts. Among other projects, she chairs the Labor and Working Class History Association's "Teaching Labor's Story" project, and is co-curating an upcoming exhibit at the Oregon Historical Society on Portland's Jw/J.
Before you get started in OVEE:
1. Ensure you are using the most current version of your favorite popular browser:
2. Run a test to ensure OVEE works properly on your computer
The views and opinions expressed in this online screening are those of the presenters and participants, and do not necessarily reflect the views or policies of ITVS, public broadcasting, or any entities hosting the screening.