PBS Art21: "Change" with Ai Weiwei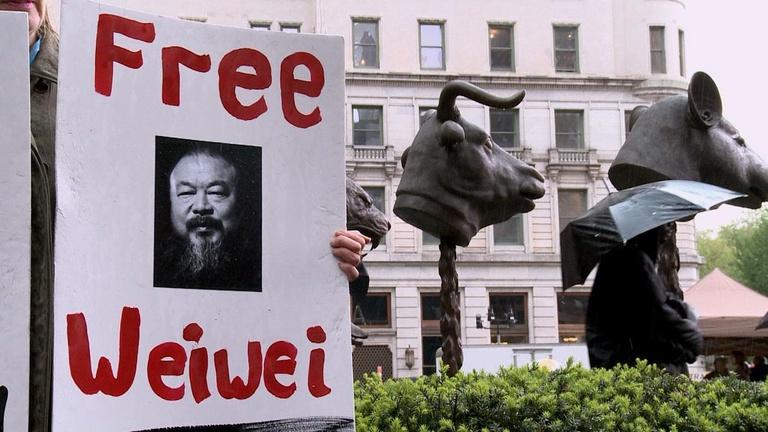 Sorry!
We can't take RSVPs right now.
Please try again later.
By signing in, you are authorizing ITVS to share your email address with your local PBS station to send you periodic communications about station events, services, and support. Any other uses of your information by ITVS are governed by ITVS's Privacy Policy and Terms of Service.
Welcome
Welcome everyone!
This screening & live conversation will highlight and analyze the profound power of art and artist in their ability to impact society. Connecting teachers, educators, artists, and art-lovers we invite you to share your thoughts.
Discover the world of Ai Weiwei, China's famous artist and human rights activist, Ghanaian scultor El Anatsui, and American photographer Catherine Opie.
SPECIAL GUEST:
Philip Tinari, holds the esteemed title of Director of the Ullens Center for Contemporary Art and worked with Ai Weiwei on the documentary "Change".
For anyone who loves art or dreams of change.
We will begin at 9pm ET / 6pm PT on Tuesday Dec. 10th. The screening will automatically begin from this page.
Video Description
Change
How do artists respond to a world in flux? In what ways do artists act as agents of change, and what kinds of aesthetic choices do they make to express it? This episode features artists who bear witness, through their work, to transformation--cultural, material, and aesthetic--and actively engage communities as collaborators and subjects.
Duration: 54min 54sec
Moderator
Jonathan Remple

Digital Engagement Producer, ITVS Jonathan was a Fulbright Fellow in Rwanda and now produces and hosts an online series on OVEE highlighting the Arts.
Panelists
Patrick Baroch

National Engagement Consultant, ITVS

Philip Tinari

Philip is an art director and critic living in Beijing. Tinari is currently the esteemed director of the Ullens Center for Contemporary Art.

Eve Moros-Ortega

Managing Director, PBS Art21

Nechama Winston

PBS Art21

Philip Tinari

Nechama Winston, Art21
Before you get started in OVEE:
1. Ensure you are using the most current version of your favorite browser:
2. Ensure you are using the current version of the Flash player, unless you are using an iPad
3. Run a test to ensure OVEE works properly on your computer
This online screening event is presented by your local public television station or other public media organization.
The perspectives expressed do not represent the views of the presenter or public broadcasting.