Missing in Brooks County Screening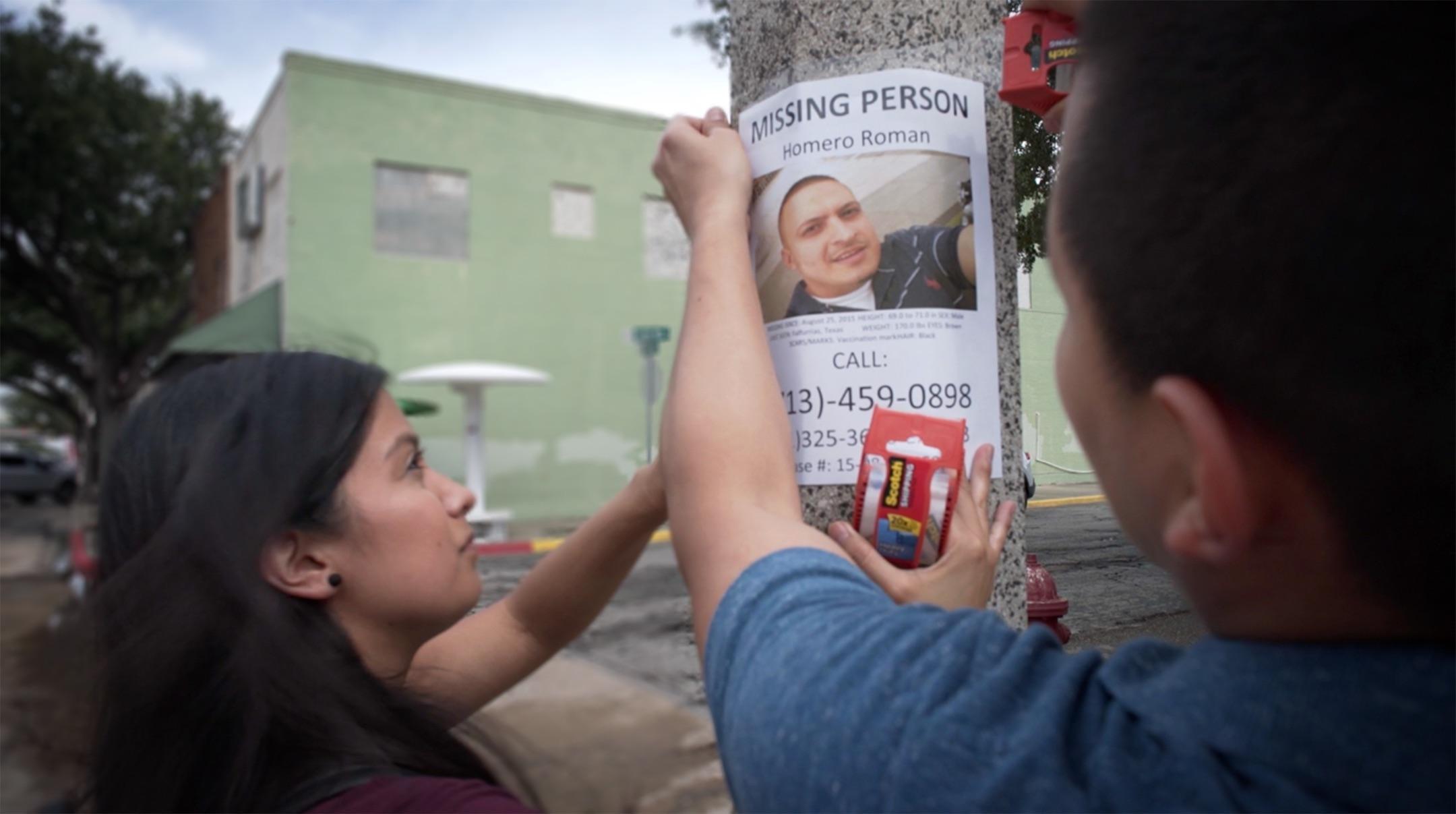 Create OVEE Account
By signing in, you are authorizing ITVS to share information collected from you with any persons or entities participating in or hosting the screening. Such persons or entities may send you periodic communications about related events, services, and support. ITVS's Privacy Policy and Terms of Service govern all uses of your information.
Thanks!
We'll send a reminder email one hour before the online screening event starts.
Be sure to create an OVEE account before the screening day.
Add to Calendar
false
MM/DD/YYYY
Sorry!
We can't take RSVPs right now.
Please try again later.
Enter Screening
Welcome! Please sign in with one of the following options...
OVEE Account
Welcome
Welcome to Image Quilt Cinema's screening of "Missing in Brooks County" co-sponsored by the Camden County Library in Camden, NJ.
Our screening of this extraordinary film will culminate with a Discussion/Debate after the screening via Zoom. We will post the Zoom details in the chat towards the end of the "Missing in Brooks County" screening.
See you there!
Omonike Akinyemi
CEO/Artistic Director
Image Quilt Cinema
Video Description
Missing in Brooks County
Migrants go missing in rural South Texas more than anywhere else in the U.S. For many families whose loved ones have disappeared after crossing the Mexico border, activist detective Eddie Canales is their last hope. Unlock the mysteries and confront the agonizing facts of life and death in Brooks County, 80 miles north of the border.
85min 19sec
Moderator
Omonike Akinyemi

A filmmaker and choreographer based in New York. Omonike utilizes the digital medium as a space for performance, education, and healing.
Before you get started in OVEE:
1. Ensure you are using the most current version of your favorite popular browser:
2. Run a test to ensure OVEE works properly on your computer
The views and opinions expressed in this online screening are those of the presenters and participants, and do not necessarily reflect the views or policies of ITVS, public broadcasting, or any entities hosting the screening.