Diversity Development Fund Live Chat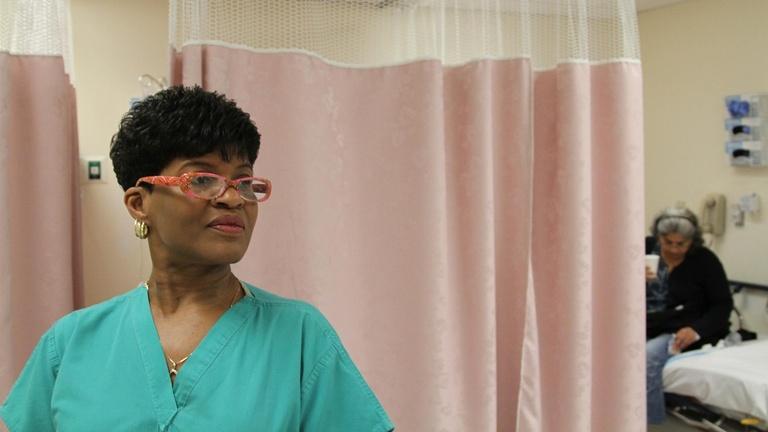 Create OVEE Account
By signing in, you are authorizing ITVS to share information collected from you with any persons or entities participating in or hosting the screening. Such persons or entities may send you periodic communications about related events, services, and support. ITVS's Privacy Policy and Terms of Service govern all uses of your information.
Thanks!
We'll send a reminder email one hour before the online screening event starts.
Be sure to create an OVEE account before the screening day.
Add to Calendar
false
MM/DD/YYYY
Sorry!
We can't take RSVPs right now.
Please try again later.
Enter Screening
Welcome! Please sign in with one of the following options...
OVEE Account
Welcome
Welcome to the Diversity Development Fund live chat! Programming Manager N'Jeri Eaton will be here to answer all of your questions about this initiative.
Video Description
Coming to Independent Lens: The Waiting Room
The Waiting Room is a cinema verité portrait of one California city's public safety-net hospital as it struggles to handle patient overload in a swooning economy and a constantly shifting landscape of health care policy. The film will make its television premiere next season on Independent Lens.
2min 16sec
Moderator
N'Jeri Eaton
Participants
Alexandra Cantin

Panelist

Programming Coordinator
Before you get started in OVEE:
1. Ensure you are using the most current version of your favorite popular browser:
2. Run a test to ensure OVEE works properly on your computer
The views and opinions expressed in this online screening are those of the presenters and participants, and do not necessarily reflect the views or policies of ITVS, public broadcasting, or any entities hosting the screening.