Unstoppable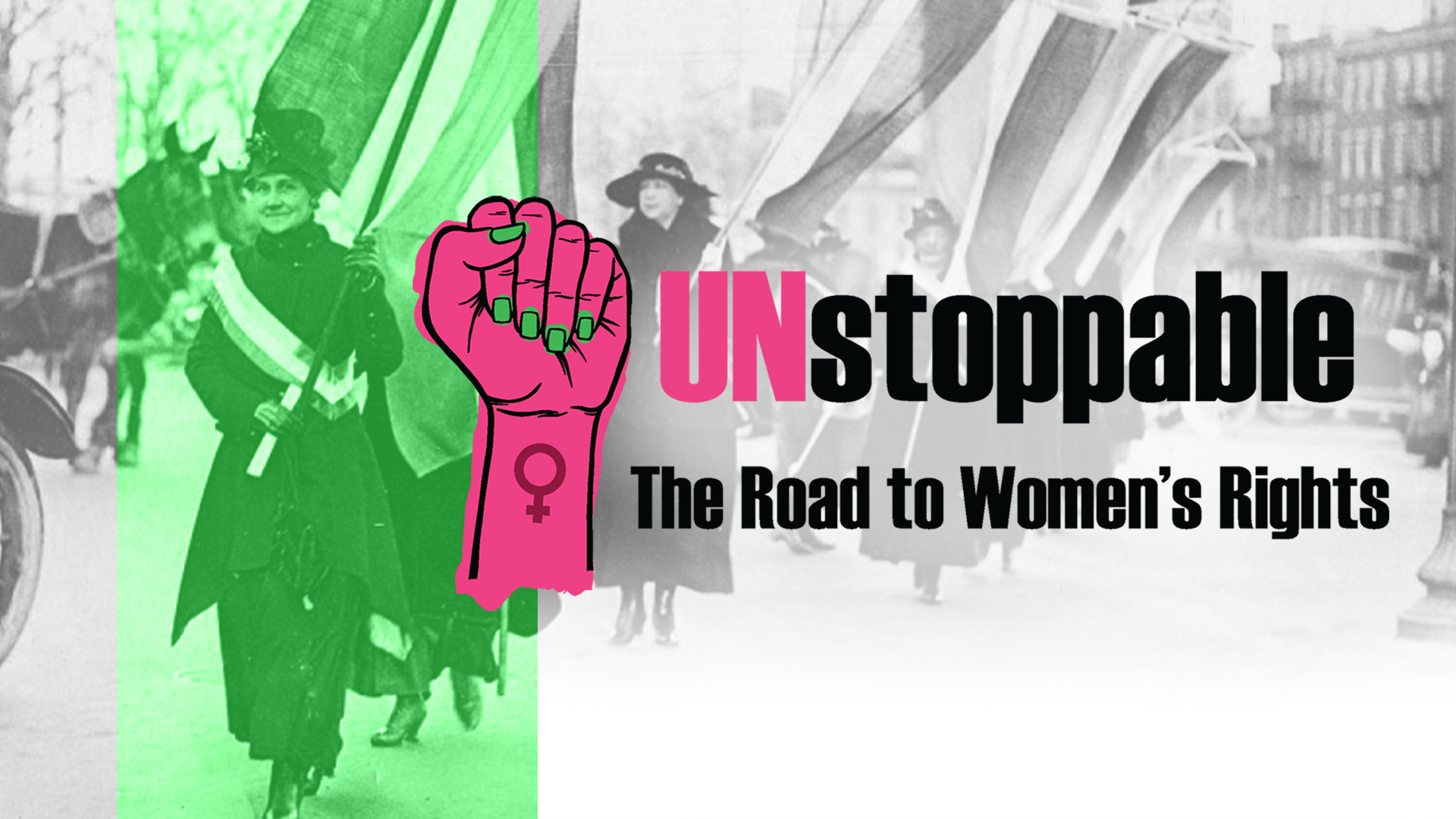 Create OVEE Account
By signing in, you are authorizing ITVS to share information collected from you with any persons or entities participating in or hosting the screening. Such persons or entities may send you periodic communications about related events, services, and support. ITVS's Privacy Policy and Terms of Service govern all uses of your information.
Thanks!
We'll send a reminder email one hour before the online screening event starts.
Be sure to create an OVEE account before the screening day.
Add to Calendar
false
MM/DD/YYYY
Sorry!
We can't take RSVPs right now.
Please try again later.
Enter Screening
Welcome! Please sign in with one of the following options...
OVEE Account
Welcome
Welcome to Alabama Public Television's exciting Learning Adventure that explores the road to Women's rights. We will be joined by Dr. Lindsay Chervinsky, who will answer your questions live!
Video Description
Unstoppable: The Road To Women's Rights
Celebrate the 100th anniversary of the 19th Amendment with Unstoppable: The Road to Women's Rights. Two young girls visit Seneca Falls, NY and Washington, DC to learn about the women who struggled to gain women's rights and how their inspiration helped us elect more than one hundred women to Congress, making this the most diverse Congress ever elected.
45 minutes
Moderator
Mark Fastoso

Executive Producer, Alabama Public Television
Panelists
Lindsay M. Chervinsky

Lindsay M. Chervinsky, Ph.D. is an expert on the cabinet, presidential history, and U.S. government institutions and currently works as the Scholar-in-Residence at the Institute for Thomas Paine Studies at Iona College, and the Senior Fellow at the International Center for Jefferson Studies. Her book, The Cabinet: George Washington and the Creation of an American Institution, was published by Harvard University Press on April 7, 2020, and her work has been published in Time, the Washington Post, the Journal of the Early Republic, and Law and History Review.
Before you get started in OVEE:
1. Ensure you are using the most current version of your favorite popular browser:
2. Run a test to ensure OVEE works properly on your computer
The views and opinions expressed in this online screening are those of the presenters and participants, and do not necessarily reflect the views or policies of ITVS, public broadcasting, or any entities hosting the screening.