KLRN Screening | Makers:Women in War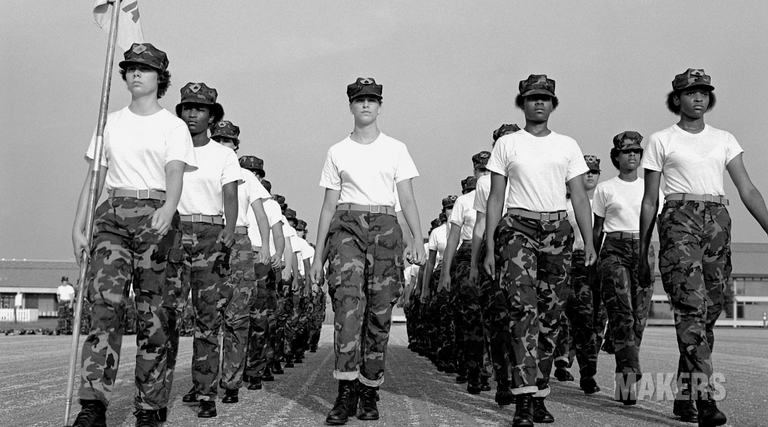 Create OVEE Account
By signing in, you are authorizing ITVS to share information collected from you with any persons or entities participating in or hosting the screening. Such persons or entities may send you periodic communications about related events, services, and support. ITVS's Privacy Policy and Terms of Service govern all uses of your information.
Thanks!
We'll send a reminder email one hour before the online screening event starts.
Be sure to create an OVEE account before the screening day.
Add to Calendar
false
MM/DD/YYYY
Sorry!
We can't take RSVPs right now.
Please try again later.
Enter Screening
Welcome! Please sign in with one of the following options...
OVEE Account
Welcome
Welcome! Join KLRN as we screen MAKERS: Women in War. We will be joined by an esteemed group of panelists who will share their thoughts. Watch and feel free to discuss!
Video Description
Women in War
Makers: Women in War looks at American women's increasing participation in war—from Vietnam to the present—as nurses, soldiers, journalists, diplomats and spies. Among those featured are Linda Bray, the first woman to lead troops into battle, and Valerie Plame Wilson, whose career was sabotaged after she was "outed" as a high-level spy.
52min 39sec
Moderator
KLRN

The mission of KLRN is to enrich the lives of people throughout South Central Texas through the power of communication—providing quality programs and services that advance education, art and culture, and community.
Participants
Queta L. Marquez

Panelist

Queta L. Marquez is a retired U.S. Marine Corps Captain. Having served for ten years as an enlisted Intelligence Analyst, she was commissioned a Second Lieutenant in May 2001 and served as a Marine Officer for the next ten years. Her final tour was as the Manpower Operations Officer at U.S. Marine Corps Forces Central Command, headquarters for Marine Forces in the Middle East. She retired after 20 years of faithful service on January 1, 2012. Ms. Marquez was appointed as the Bexar County, Texas, Veterans Service Officer in December 2013. In this capacity, Ms. Marquez oversees the County's Veterans Service programs and is an advocate for Veterans and their families.

Roberta Castaneda

Panelist

Roberta Castaneda was born in Harlingen, Texas and grew up as a military child due to her father serving over 20 years in the United States Air Force. Roberta honorably served 10 years in the United States Army and during her tenure in the military she served as a Preventative Dentistry Specialist, Practice Manager, Clinic Manager, and Operations and Training Manager. She also attended Professional Leadership Schools and served as the Equal Opportunity Leader, Sexual Assault Victim Advocate, Chairman of the Social Community, and Unit Ambassador. She is a Bexar County Outreach Coordinator with Grace After Fire.
Before you get started in OVEE:
1. Ensure you are using the most current version of your favorite popular browser:
2. Run a test to ensure OVEE works properly on your computer
The views and opinions expressed in this online screening are those of the presenters and participants, and do not necessarily reflect the views or policies of ITVS, public broadcasting, or any entities hosting the screening.