HealthSmart | In Case of Emergency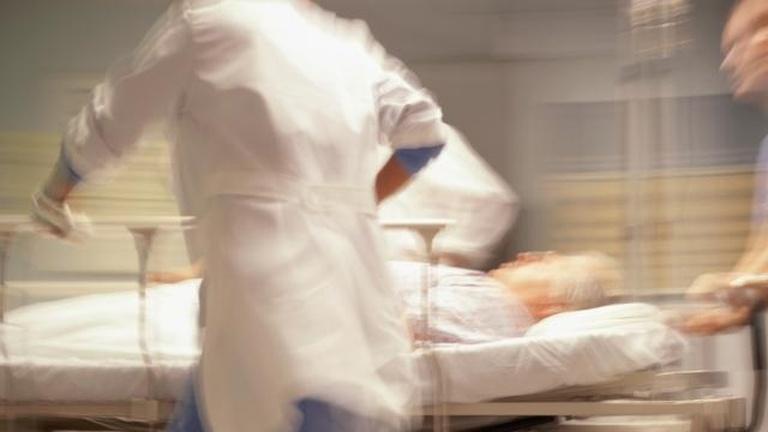 Create OVEE Account
By signing in, you are authorizing ITVS to share information collected from you with any persons or entities participating in or hosting the screening, and to send you periodic communications about related events, services, and support. Any other uses of your information by ITVS are governed by ITVS's Privacy Policy and Terms of Service.
Thanks!
We'll send a reminder email one hour before the online screening event starts.
Be sure to create an OVEE account before the screening day.
Add to Calendar
false
MM/DD/YYYY
Sorry!
We can't take RSVPs right now.
Please try again later.
Enter Screening
Welcome! Please sign in with one of the following options...
OVEE Account
Welcome
The show's Producer and Host Keira McGuire will join us for a Q&A session afterward.
Video Description
In Case of Emergency
No one wants to experience or witness a medical emergency, but if you did, would you know how to take action? On HealthSmart: In Case of Emergency, we'll take some of the guess work out.
26min 46sec
Moderator
Colette Cope

Colette Cope is an Interactive Producer with witf in Harrisburg. For witf, she creates and executes strategy for the organization's multimedia content projects on the web, as well as monitors and enhances witf's online engagement with the community, especially through social media. She is in charge of integrating the Public Insight Network into witf's newsroom, as well as managing the organization's partnership with Next Avenue, a website for adults over 50. She joined witf from PennLive.com and lehighvalleylive.com, where she worked as an online news producer for five years. There she produced and packaged online news content with The Patriot-News, The Express-Times and The Perry County Times. She also increased and promoted user-generated content, recruited and trained community bloggers, and created dynamic webpages that engaged niche local communities. Colette was raised in Scottsdale, Arizona and holds a degree in English literature from Pennsylvania State University.
Panelists
Fred Vigeant

Fred Vigeant is witf's Director of Programming and Promotions for TV and Radio. Fred came to WITF after 12 years with WRVO, a public radio news and information station serving central New York. Fred held a variety of roles at WRVO, most notably from as the Program Director where he managed the program schedules and led the operations and news departments. Fred graduated from the State University of New York College at Oswego with a B.A. in Mass Communications and Broadcasting. He is currently working on a master's degree in the Information, Design, and Technology program at the State University of New York Institute of Technology.

Keira McGuire

Keira McGuire is the producer and host of HealthSmart, a Mid-Atlantic Emmy Award winning show. HealthSmart features medical topics that affect witf's viewers. Keira is proud to host a program that has the ability to help someone live a happier, healthier life. Before Keira joined witf, she worked for WMDT 47 News in Salisbury, Maryland. She spent three years covering breaking news on Maryland's Eastern Shore as a reporter and anchor. She covered everything from rocket launches at NASA's Wallops Flight Facility to the 2008 race for the White House. Keira also produced newscasts for WMDT 47. Most recently, Keira worked for WBFF FOX 45 in Baltimore, Maryland. Keira graduated from Towson University in Towson, Maryland with a degree in journalism. When Keira is not working she enjoys spending time with her family near the Maryland-Pennsylvania line.
Before you get started in OVEE:
1. Ensure you are using the most current version of your favorite browser:
2. Run a test to ensure OVEE works properly on your computer
The views and opinions expressed in this online screening are those of the presenters and participants, and do not necessarily reflect the views or policies of ITVS, public broadcasting, or any entities hosting the screening.