CSUC Presents Fannie Lou Hamer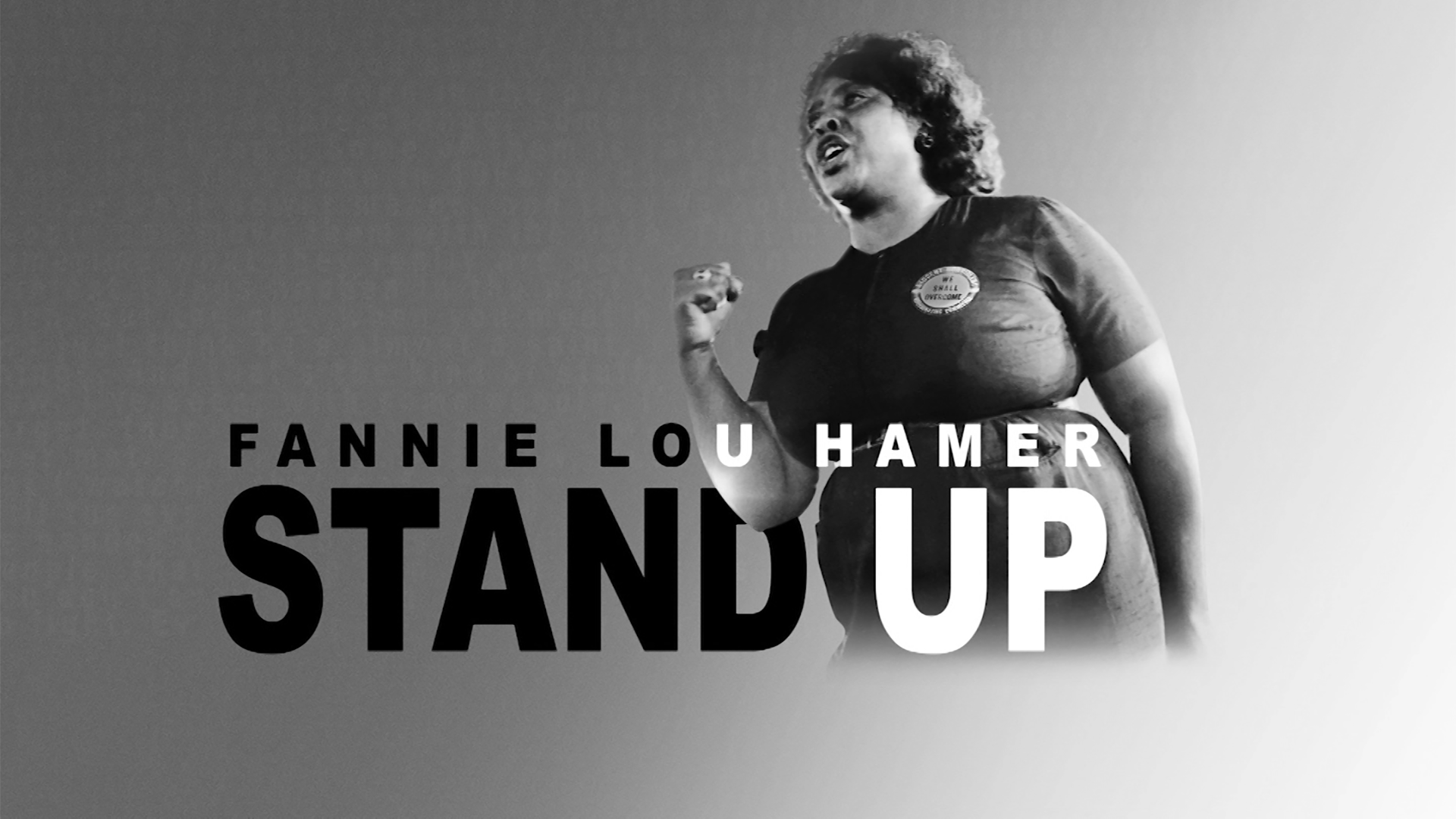 Create OVEE Account
By signing in, you are authorizing ITVS to share information collected from you with any persons or entities participating in or hosting the screening. Such persons or entities may send you periodic communications about related events, services, and support. ITVS's Privacy Policy and Terms of Service govern all uses of your information.
Thanks!
We'll send a reminder email one hour before the online screening event starts.
Be sure to create an OVEE account before the screening day.
Add to Calendar
false
MM/DD/YYYY
Sorry!
We can't take RSVPs right now.
Please try again later.
Enter Screening
Welcome! Please sign in with one of the following options...
OVEE Account
Welcome
Welcome to the CSUC Screening of "Fannie Lou Hamer: Stand Up"
Video Description
Fannie Lou Hamer: Stand Up
Civil rights legend Fannie Lou Hamer is remembered by those who worked side by side with her in the struggle for voting rights. An African-American sharecropper from the Mississippi Delta, Hamer's difficulty registering to vote in 1962 led to her career as an outspoken activist, congressional candidate, and fierce fighter for the rights of all.
45 minutes
Moderator
Panelists
Travon Robinson

Hello, my name is Travon (Tray) Robinson. I was born in Los Angeles, but raised in Compton California. I came to Chico in the fall of 1989 and received my undergraduate degree in Liberal Studies/Bilingual in the fall of 1995 and my MA in Interdisciplinary Studies in the spring of 2010. I have had the wonderful pleasure of working as a Resident Director for University Housing and Food Service, EOP Adviser for the Educational Support Program, Admissions Counselor for the Admissions Office and I currently serve as the Director of University Diversity Programs and Inclusion and faculty for the Department of Multicultural and Gender Studies. My passion is working with students. I want to provide them with the advocacy and support that was given to me when I was a student. Music is my other passion. I love to listen to it and play it. My hobbies include reading, writing, dancing, watching movies, playing sports, cycling, and enjoying the company of my husband, family and friends.
Before you get started in OVEE:
1. Ensure you are using the most current version of your favorite popular browser:
2. Run a test to ensure OVEE works properly on your computer
The views and opinions expressed in this online screening are those of the presenters and participants, and do not necessarily reflect the views or policies of ITVS, public broadcasting, or any entities hosting the screening.