Hemingway - Screener & Discussion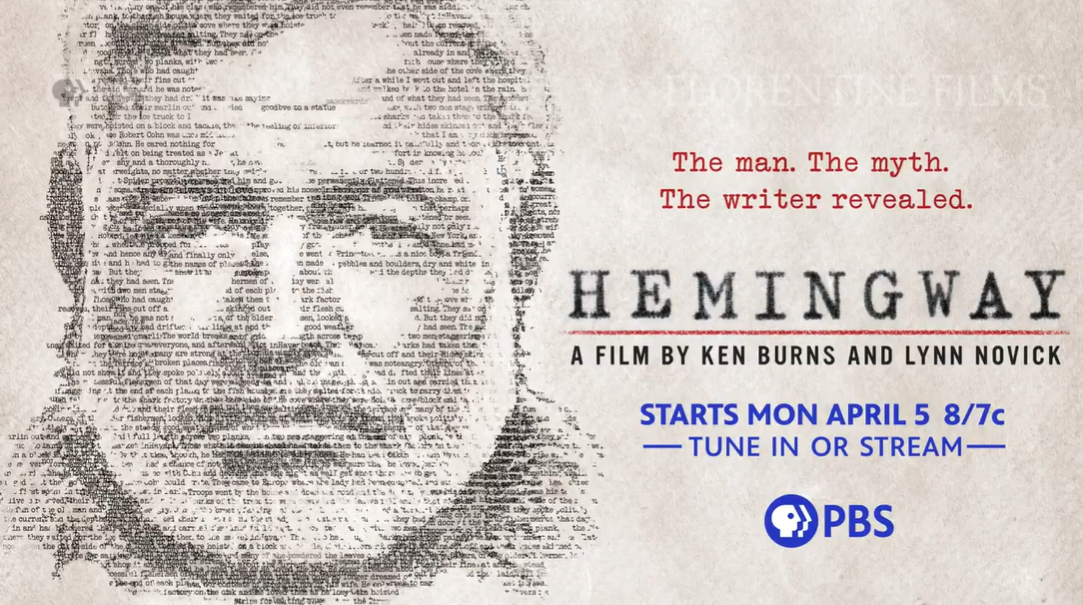 Create OVEE Account
By signing in, you are authorizing ITVS to share information collected from you with any persons or entities participating in or hosting the screening. Such persons or entities may send you periodic communications about related events, services, and support. ITVS's Privacy Policy and Terms of Service govern all uses of your information.
Thanks!
We'll send a reminder email one hour before the online screening event starts.
Be sure to create an OVEE account before the screening day.
Add to Calendar
false
MM/DD/YYYY
Sorry!
We can't take RSVPs right now.
Please try again later.
Enter Screening
Welcome! Please sign in with one of the following options...
OVEE Account
Welcome
Join us for a screening of Hemingway: A Film by Ken Burns and Lynn Novick, along with award presentations for our Writing Contest winners. Afterwards, a panel of local literary scholars—and our contest winners!—will discuss Hemingway's influence, style, and legacy.
--------------------
Special thanks to our sponsors of this event: Mercyhurst University, Penn State Behrend, Edinboro University, Pressed Books & Coffee, Cafe 7-10
Corporate funding for HEMINGWAY was provided by Bank of America. Major funding was provided by the Annenberg Foundation, The Arthur Vining Davis Foundations, and by 'The Better Angels Society,' and its members John & Leslie McQuown, the Elizabeth Ruth Wallace Living Trust, John & Catherine Debs, The Fullerton Family Charitable Trust, the Kissick Family Foundation, Gail M. Elden, Gilchrist & Amy Berg, Robert & Beverly Grappone, Mauree Jane & Mark Perry; and by the Corporation for Public Broadcasting and PBS.
Video Description
Hemingway Screener - Full Reel
Full engagement screening reel for Hemingway.
60 minutes
Moderator
WQLN

To stimulate, enrich, educate, and entertain the public.
Before you get started in OVEE:
1. Ensure you are using the most current version of your favorite popular browser:
2. Run a test to ensure OVEE works properly on your computer
The views and opinions expressed in this online screening are those of the presenters and participants, and do not necessarily reflect the views or policies of ITVS, public broadcasting, or any entities hosting the screening.