Hemingway "Sneak Peek" + Discussion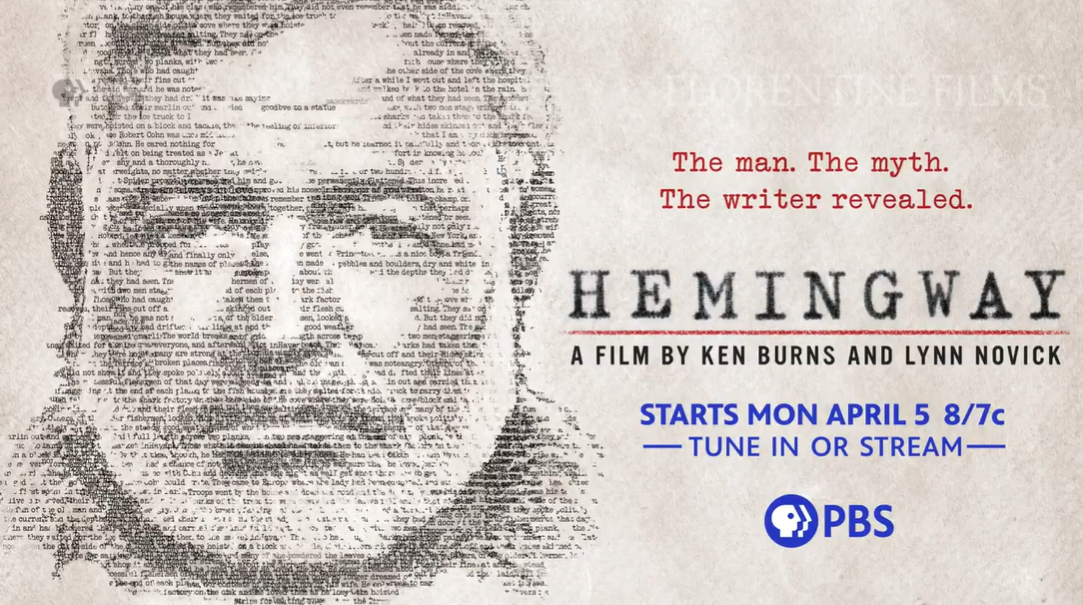 Create OVEE Account
By signing in, you are authorizing ITVS to share information collected from you with any persons or entities participating in or hosting the screening. Such persons or entities may send you periodic communications about related events, services, and support. ITVS's Privacy Policy and Terms of Service govern all uses of your information.
Thanks!
We'll send a reminder email one hour before the online screening event starts.
Be sure to create an OVEE account before the screening day.
Add to Calendar
false
MM/DD/YYYY
Sorry!
We can't take RSVPs right now.
Please try again later.
Enter Screening
Welcome! Please sign in with one of the following options...
OVEE Account
Welcome
Interested in a local conversation about the new Ken Burns and Lynn Novick PBS series on Ernest Hemingway? Join Amarillo Public Library staff with Amarillo College and West Texas A&M University professors as they share their thoughts on the author, his work, and their hopes for the series, along with a "sneak peek" of video segments from HEMINGWAY coming in April to Panhandle PBS.
Following a preview of the film, Stacy Clopton, Public Relations Coordinator with Amarillo Public Library, will moderate a discussion with Dr. E. Christopher Hudson with the Department of English and Cultural Studies at Amarillo College and Dr. Ryan Brooks with the Department of English, Philosophy and Modern Languages at West Texas A&M University.
This free, online event will take place using OVEE - Online Viewing and Engagement Experience - with participants being able to chat online with our guests.
For more information, including Amarillo Public Library activities around the Hemingway series, visit panhandlePBS.org/hemingway or call Panhandle PBS at 806-371-5479. HEMINGWAY airs April 5 - 7 from 7 - 9pm on Panhandle PBS.
Video Descriptions
Hemingway Screener - Full Reel
Full engagement screening reel for Hemingway.
Hemingway Discussion Panel
67min 16sec
Moderators
Hilary Hulsey

Cullen Lutz
Panelists
Chris Hudson

Ryan

Stacy Clopton
Before you get started in OVEE:
1. Ensure you are using the most current version of your favorite popular browser:
2. Run a test to ensure OVEE works properly on your computer
The views and opinions expressed in this online screening are those of the presenters and participants, and do not necessarily reflect the views or policies of ITVS, public broadcasting, or any entities hosting the screening.