#SheDocs Kick-off Event!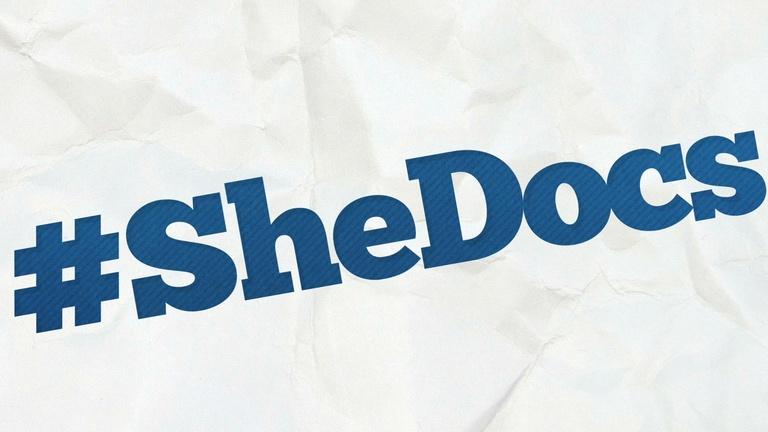 Create OVEE Account
By signing in, you are authorizing ITVS to share information collected from you with any persons or entities participating in or hosting the screening. Such persons or entities may send you periodic communications about related events, services, and support. ITVS's Privacy Policy and Terms of Service govern all uses of your information.
Thanks!
We'll send a reminder email one hour before the online screening event starts.
Be sure to create an OVEE account before the screening day.
Add to Calendar
false
MM/DD/YYYY
Sorry!
We can't take RSVPs right now.
Please try again later.
Enter Screening
Welcome! Please sign in with one of the following options...
OVEE Account
Welcome
For this year's #SheDocs Kick off event, we will be screening "Alice Walker: Beauty in Truth."
American Masters, in partnership with Women and Girls Lead, presents a special online social screening of Alice Walker: Beauty in Truth, as part of the official launch of the #SheDocs online film festival. Join us for an exciting online conversation with the filmmaker and fans nationwide!
We will also be joined by Koritha Mitchell, a literary historian and cultural critic who specializes in African American literature, racial violence throughout U.S. literature and contemporary culture, and black drama & performance. She examines how texts, both written and performed, have helped terrorized families and communities survive and thrive. Her study Living with Lynching: African American Lynching Plays, Performance, and Citizenship, 1890 - 1930 won book awards from the American Theatre & Drama Society and from the Society for the Study of American Women Writers. Her essay "James Baldwin, Performance Theorist, Sings the Blues for Mister Charlie" appears in the March 2012 issue of American Quarterly, and her Callaloo journal article "Love in Action" draws parallels between racial violence at the last turn of the century and anti-LGBT violence today. Currently an associate professor of English at Ohio State University, she earned her PhD from the University of Maryland-College Park, and her research has been supported by the Ford Foundation and the American Association of University Women (AAUW). She maintains a blog about her book (livingwithlynching.blogspot.com), and on Twitter, she is @ProfKori. The working title of her next book-length study is "From Slave Cabins to the White House: Homemaking Anxiety in African American Culture."
The #SheDocs online film festival occurs throughout the month of March in celebration of Women's History Month. Sponsored by Eileen Fisher, Inc., #SheDocs presents a collection of 12 documentaries by prominent independent filmmakers that focus on women and girls who are transforming their lives, their communities, and the world. There is no other online film festival that brings documentary film about women and girls to U.S. online audiences for free!
Watch the films online, host a screening, and join the movement! Visit womenandgirlslead.org and be inspired by remarkable and true stories about women and girl agents of change!
Video Descriptions
Celebrate Women's History Month with #SheDocs
#SheDocs is a free, online film festival that celebrates Women's History Month by showcasing a collection of documentary films that highlight extraordinary women and their accomplishments -- women who are transforming their lives, their communities, and the world.
Alice Walker: Beauty in Truth. Full Film
"Alice Walker: Beauty in Truth" is the first film biography of writer and activist Alice Walker. Most famous for her seminal novel "The Color Purple" for which she won a Pulitzer Prize, Walker was raised in poverty in the rural South during the violent and seismic social changes of mid-20th century America. Women, poverty and civil rights became the inherent themes in her writing.
84min 10sec
Moderator
Participants
Koritha

Panelist

Pratibha Parmar

Panelist
Before you get started in OVEE:
1. Ensure you are using the most current version of your favorite popular browser:
2. Run a test to ensure OVEE works properly on your computer
The views and opinions expressed in this online screening are those of the presenters and participants, and do not necessarily reflect the views or policies of ITVS, public broadcasting, or any entities hosting the screening.