Filmmaker Screening & Chat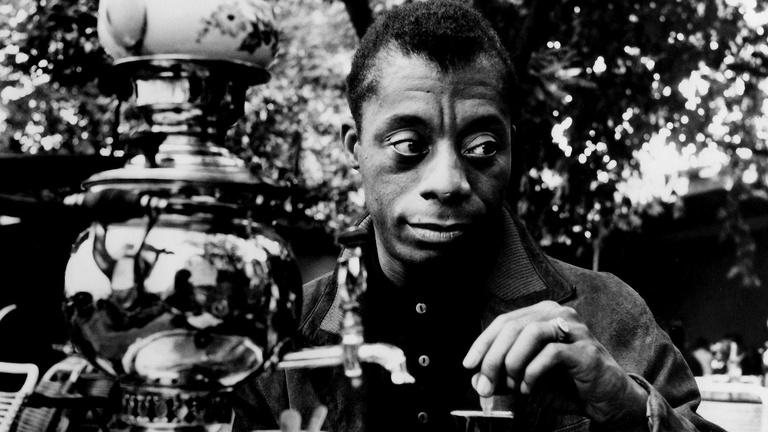 Create OVEE Account
By signing in, you are authorizing ITVS to share information collected from you with any persons or entities participating in or hosting the screening. Such persons or entities may send you periodic communications about related events, services, and support. ITVS's Privacy Policy and Terms of Service govern all uses of your information.
Thanks!
We'll send a reminder email one hour before the online screening event starts.
Be sure to create an OVEE account before the screening day.
Add to Calendar
false
MM/DD/YYYY
Sorry!
We can't take RSVPs right now.
Please try again later.
Enter Screening
Welcome! Please sign in with one of the following options...
OVEE Account
Welcome
Happy Black History Month! Please join American Masters in celebrating black history with a screening and discussion of "James Baldwin: The Price of the Ticket." We will be joined by the the film's Co-Writers/Producers Karen Thorsen and Douglas K. Dempsey and our co-host, AFROPUNK.
AFROPUNK is a cultural movement strongly reminiscent of the early days of Hip-Hop. Alternative urban kids across the nation (and across the globe) who felt like outsiders discovered they were actually the core of a boldly innovative, fast-growing community. The online members have been the driving force behind the exploding AFROPUNK (AP) culture, creating an authentic virtual home in www.afropunk.com
We are also joined by Black gay writer and activist, Kenyon Farrow. He is the US and Global Health Policy Director for Treatment Action Group, and a regular contributor to RH Reality Check. Kenyon's work has been honored by TheBody.com, Out Magazine, The Advocate, and he was named one of Black Entertainment Television's "Modern Black History Heroes" for 2011.
Video Description
James Baldwin: The Price of the Ticket
The life, works and beliefs of the late writer and civil rights activist are recounted: what it is to be born black, impoverished, gifted, and gay in a world that has yet to understand that "all men are brothers." James Baldwin tells his own story in this emotional portrait.
85min 12sec
Moderator
Participants
Karen Thorsen

Panelist

Doug Dempsey

Panelist

Kenyon Farrow

Panelist
Before you get started in OVEE:
1. Ensure you are using the most current version of your favorite popular browser:
2. Run a test to ensure OVEE works properly on your computer
The views and opinions expressed in this online screening are those of the presenters and participants, and do not necessarily reflect the views or policies of ITVS, public broadcasting, or any entities hosting the screening.