Gender & Relationship Study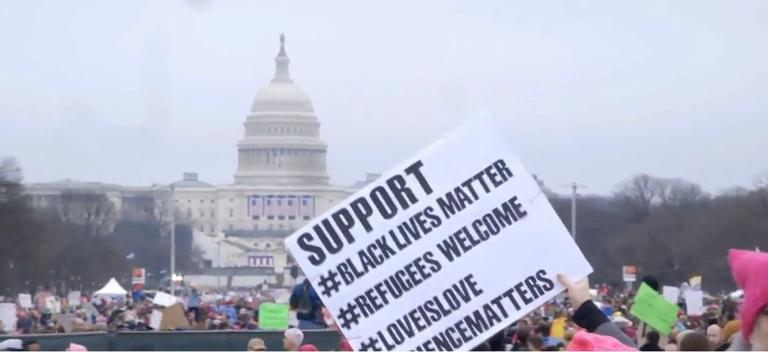 Create OVEE Account
By signing in, you are authorizing ITVS to share information collected from you with any persons or entities participating in or hosting the screening, and to send you periodic communications about related events, services, and support. Any other uses of your information by ITVS are governed by ITVS's Privacy Policy and Terms of Service.
Thanks!
We'll send a reminder email one hour before the online screening event starts.
Be sure to create an OVEE account before the screening day.
Add to Calendar
false
MM/DD/YYYY
Sorry!
We can't take RSVPs right now.
Please try again later.
Enter Screening
Welcome! Please sign in with one of the following options...
OVEE Account
Welcome
Man Up Campaign Greater New York Chapter welcomes you to our first gender and relationship discussion. We are a partner with ITVS and we can start with a few video that may support our discussion.
Video Descriptions
One Woman's Journey to the Women's March
An estimated 450,000 people attended the March on Washington and an estimated 3.2 million people participated in roughly 300 marches across the United States, including 120,000 in Seattle. The unprecedented number of protesters signals a climate of mounting resistance to the Trump presidency. One advocate finds renewed hope at the Women's March on Washington.
Is Our Cultural Obsession with Beauty Making Us Sick?
When an obsession with outer beauty gets in your head so much that it makes you sick, that's a serious problem, says one Northwestern professor. Joining us now to talk about her new book, "Beauty Sick: How the Cultural Obsession with Appearance Hurts Girls and Women," is author and Northwestern psychology professor Renee Engeln.
THE POWER OF DANCE
The Borinquen Dance Theatre has been impacting the lives of young people for years. Come behind the scenes.
21min 4sec
Moderator
Before you get started in OVEE:
1. Ensure you are using the most current version of your favorite browser:
2. Run a test to ensure OVEE works properly on your computer
The views and opinions expressed in this online screening are those of the presenters and participants, and do not necessarily reflect the views or policies of ITVS, public broadcasting, or any entities hosting the screening.