Playwright: From Page to Stage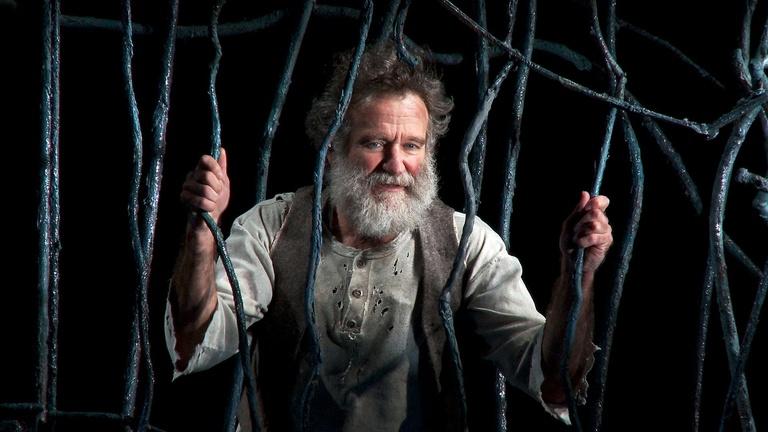 Create OVEE Account
By signing in, you are authorizing ITVS to share information collected from you with any persons or entities participating in or hosting the screening. Such persons or entities may send you periodic communications about related events, services, and support. ITVS's Privacy Policy and Terms of Service govern all uses of your information.
Thanks!
We'll send a reminder email one hour before the online screening event starts.
Be sure to create an OVEE account before the screening day.
Add to Calendar
false
MM/DD/YYYY
Sorry!
We can't take RSVPs right now.
Please try again later.
Enter Screening
Welcome! Please sign in with one of the following options...
OVEE Account
Welcome
Welcome everyone!
This is the final 2013 screening for ITVS' national series on the arts. Join an inspired panel discussion featuring the film's director, expert playwrights, and producers. Offer your questions to our panel and indulge in the dream of having your writing make it to the big stage.
Tuesday Dec. 17th at 10pm ET
Playwright: From Page to Stage
Video Description
Playwright: From Page to Stage
Two outstanding young playwrights — Tarell McCraney and Rajiv Joseph — are both hoping to create the next "great American play." The film shows an intimate look at the development of their new plays, from the intense rehearsal process to achieving one of theater's ultimate goals: the arrival on a Broadway stage in New York City.
55min 32sec
Moderator
Participants
Robert Levi

Panelist

Producer/Director, "Playwright: From Page to Stage." Robert Levi is an independent writer, director, producer and cinematographer. In 2008, "Billy Strayhorn: Lush Life" became the first show in broadcast history to receive three important awards in one year: the Emmy for Best Documentary, the Peabody Award, and the Writers Guild Award for Best Documentary Screenplay.

Rajiv Joseph

Panelist

Playwright, "Bengal Tiger at the Baghdad Zoo"

Mara Isaacs

Panelist

Founder and Director, Octopus Theatricals LLC

Kwame Kwei-Armah

Panelist

Artistic Director, Center Stage (Baltimore)

David Dower

Panelist

Director of Artistic Programs, Emerson College

Jack Lechner

Panelist

Producer, "Playwright: From Page to Stage," executive producer for the Oscar-winning documentary "The Fog of War." Jack Lechner is an independent producer of film and television, based at Washington Square Films in New York City; and a writer and lyricist, notably for the off-Broadway musical "The Kid."
Before you get started in OVEE:
1. Ensure you are using the most current version of your favorite popular browser:
2. Run a test to ensure OVEE works properly on your computer
The views and opinions expressed in this online screening are those of the presenters and participants, and do not necessarily reflect the views or policies of ITVS, public broadcasting, or any entities hosting the screening.