Robin Demo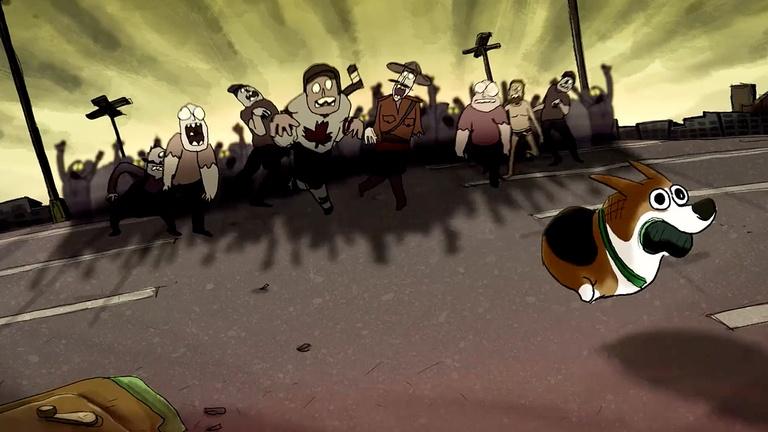 Create OVEE Account
By signing in, you are authorizing ITVS to share information collected from you with any persons or entities participating in or hosting the screening. Such persons or entities may send you periodic communications about related events, services, and support. ITVS's Privacy Policy and Terms of Service govern all uses of your information.
Thanks!
We'll send a reminder email one hour before the online screening event starts.
Be sure to create an OVEE account before the screening day.
Add to Calendar
false
MM/DD/YYYY
Sorry!
We can't take RSVPs right now.
Please try again later.
Enter Screening
Welcome! Please sign in with one of the following options...
OVEE Account
Welcome
Demonstration of OVEE
Video Descriptions
S3 Ep17: "Steadfast Stanley"
A faithful dog must journey through the zombie apocalypse to save his best friend. A short film by John Cody Kim. Made at CalArts.
The F Word Ep. 1 "F Is for: Foster Care"
Nicole and Kristan are a queer Bay Area couple who want to adopt a child from foster care. As they prepare to have their home inspected, they child-proof their apartment and invite a couple of kids over to examine their handy work. Will they pass the safety check? Learn more about foster care at www.thefwordseries.com Subscribe to Indie Lens Storycast: bit.ly/StorycastSubscribe Like us on Facebook: www.facebook.com/StorycastDocs Follow us on Twitter: twitter.com/StorycastDocs Indie Lens Storycast is proudly produced by ITVS for PBS Digital Studios. Directed and Produced by Nicole Opper Produced by Kristan Cassady Camera Mario Furloni Erin Palmquist Tijana Petrovic Mike Seely Alix Spence Editor Emile Bokaer Laura Green Brooke Sebold Sound Lauretta Molitor Animation Sam Berliner Alexander Zane Irwin Composer Diana Sailer Associate Producer Natalie Teter Additional Editing Jen Bradwell Claire Weissbluth Additional Animation Alexander Zane Irwin Production Assistant Jillian Patterson Brandon Buensuceso Senior Consultant Adam Pertman Creative Consultant Wendy Levy Consulting Producers Christa Scherck Khadija Mcmahon Maria Mealla Sound Mix and Design Dan Olmsted Berkeley Sound Artists Colorist Robert Arnold Legal Justine Jacobs Production Assistants Jillian Patterson Brandon Buensuceso Thanks Cary Crall Kenyon Symons-Rogers Pat Jackson Johnny Symons William Rogers Jillian Lauren Scott Shriner Sharese Bullock-Bailey Angela Tucker N'jeri Eaton Rob Richert Bradley Furnish Paul Meyers Anna Moot-Levin Adam Tobin John Kane Manuel Tsingaris Dawn Valadez Katie Galloway Michael Collins Aggie Ebrahimi Bazaz Jethro Patalinghug Tim Reil Oakland Children's Hospital A Better Way Kaiser Permanente 2016 BAVC MM cohort Raise a Child California Youth Connections Adopt Us Kids First Place for Youth National Center on Adoption and Permanency Our Family Coalition PACT Be'chol Lashon Ninth Street Independent Film Center BAVC MediaMaker Fellowship IFP Additional Music Run Amok By Kevin MacLeod Licensed under Creative Commons Meatball Parade By Kevin MacLeod Licensed under Creative Commons Malt Shop Bop By Kevin MacLeod Licensed under Creative Commons Happy Happy Game Show By Kevin MacLeod Licensed under Creative Commons Symphony No. 5 By Beethoven Courtesy of Youtube Background Music El Salitro (No Trumpets) - Mariachi Composed by David Pena Courtesy of David Pena Photos courtesy of Heather Katsoulis Tanya Little Creative Commons Footage from "First Friday" Courtesy of Mario Furloni and N'Jeri Eaton Footage from "Daddy and Papa" Courtesy of Johnny Symons THE F WORD is a co-production of NICOLE OPPER and INDEPENDENT TELEVISION SERVICE (ITVS), with Funding provided by CORPORATION FOR PUBLIC BROADCASTING (CPB) In partnership with the BAVC National MediaMaker Fellowship This program was produced by Nicole Opper Productions, LLC which is solely responsible for its content. © Nicole Opper Productions, LLC
12min 45sec
Before you get started in OVEE:
1. Ensure you are using the most current version of your favorite popular browser:
2. Run a test to ensure OVEE works properly on your computer
The views and opinions expressed in this online screening are those of the presenters and participants, and do not necessarily reflect the views or policies of ITVS, public broadcasting, or any entities hosting the screening.