Coming Back with Wes Moore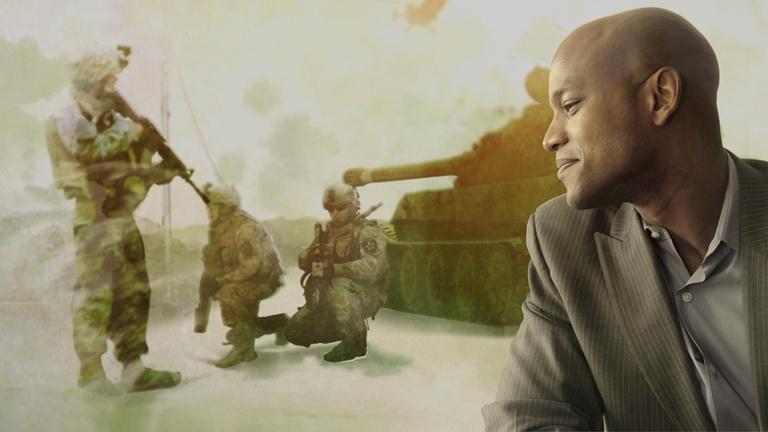 Create OVEE Account
By signing in, you are authorizing ITVS to share information collected from you with any persons or entities participating in or hosting the screening. Such persons or entities may send you periodic communications about related events, services, and support. ITVS's Privacy Policy and Terms of Service govern all uses of your information.
Thanks!
We'll send a reminder email one hour before the online screening event starts.
Be sure to create an OVEE account before the screening day.
Add to Calendar
false
MM/DD/YYYY
Sorry!
We can't take RSVPs right now.
Please try again later.
Enter Screening
Welcome! Please sign in with one of the following options...
OVEE Account
Welcome
Welcome! Join Vegas PBS, Rocky Mountain PBS and KLRN as we screen COMING BACK WITH WES MOORE. We will be joined by an esteemed group of panelists who will share their experiences of serving our country. Watch and feel free to discuss!
Video Description
Episode 1 | Coming Back
Learn why some veterans easily reintegrate into society after deployment and why some struggle. Wes' journey begins with Brian Collins, one of his oldest friends and a fellow officer. Last year, Brian abruptly took his own life. The questions surrounding this tragedy initiate Wes' desire to learn more about why some can get on with their lives, while some cannot.
54min 41sec
Moderator
KLRN

The mission of KLRN is to enrich the lives of people throughout South Central Texas through the power of communication—providing quality programs and services that advance education, art and culture, and community.
Participants
Katy Barrs

Panelist

Katy Barrs, Psy.D., L.P. is a licensed clinical psychologist who works at the Denver Vet Center. She is the Military Sexual Trauma Treatment Coordinator at her site. She provides bereavement counseling, individual therapy, group therapy and outreach to combat veterans, veterans with military sexual trauma and their families.

Rebecca Nicholas

Panelist

Rebecca has been in the medical field for more than 20 years. She worked with the Department of Veterans Affairs, PTSD Trauma Processing Program, leading the PTSD Research Department. She joined the Army as a combat medic after 9/11. Rebecca found her way into organ procurement world where Lifebanc in Ohio set the stage for her career. She was recruited to the best OPO in the world, Nevada Donor Network, to develop their Surgical Services Department and build their first kidney perfusion lab.
Before you get started in OVEE:
1. Ensure you are using the most current version of your favorite popular browser:
2. Run a test to ensure OVEE works properly on your computer
The views and opinions expressed in this online screening are those of the presenters and participants, and do not necessarily reflect the views or policies of ITVS, public broadcasting, or any entities hosting the screening.