Let's Talk about Hemingway-KEET-TV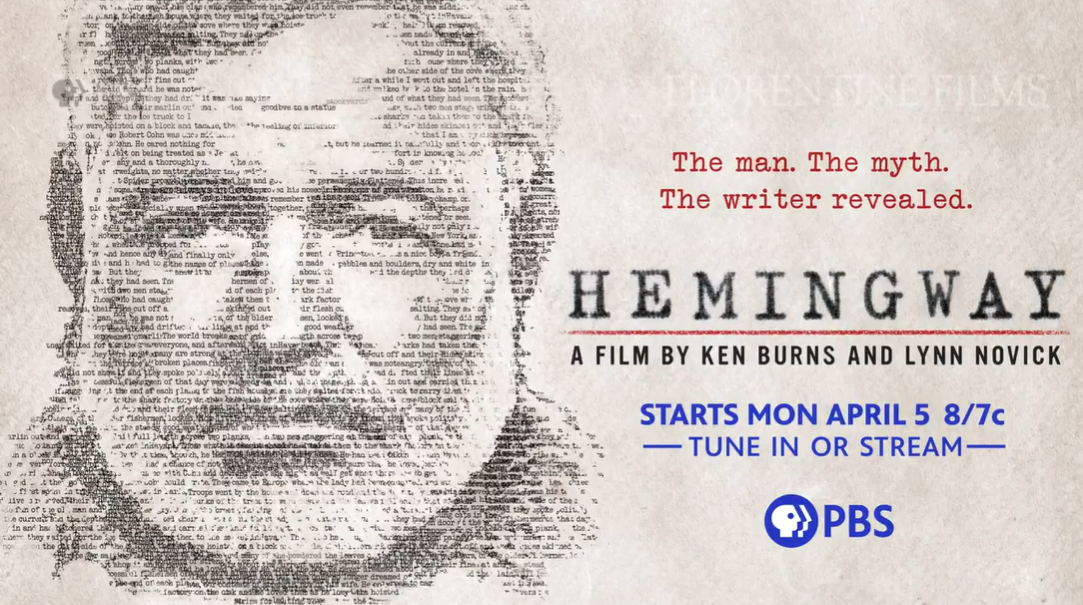 Create OVEE Account
By signing in, you are authorizing ITVS to share information collected from you with any persons or entities participating in or hosting the screening. Such persons or entities may send you periodic communications about related events, services, and support. ITVS's Privacy Policy and Terms of Service govern all uses of your information.
Thanks!
We'll send a reminder email one hour before the online screening event starts.
Be sure to create an OVEE account before the screening day.
Add to Calendar
false
MM/DD/YYYY
Sorry!
We can't take RSVPs right now.
Please try again later.
Enter Screening
Welcome! Please sign in with one of the following options...
OVEE Account
Welcome
KEET-TV invites you to join Humboldt State University English professor Dr. Janelle Adsit, as she and her diverse panel of educators from across the country explore Hemingway's writings from various viewpoints.
This discussion should prove to be very intriguing as each panelist expresses their thoughts about Hemingway's work. Please look to the right to read the bios of each panelist.
We will begin with two short clips from the Hemingway series followed by a discussion. Questions from the audience are encouraged.
Corporate funding for HEMINGWAY was provided by Bank of America. Major funding was provided by the Annenberg Foundation, The Arthur Vining Davis Foundations, and by 'The Better Angels Society,' and its members John & Leslie McQuown, the Elizabeth Ruth Wallace Living Trust, John & Catherine Debs, The Fullerton Family Charitable Trust, the Kissick Family Foundation, Gail M. Elden, Gilchrist & Amy Berg, Robert & Beverly Grappone, Mauree Jane & Mark Perry; and by the Corporation for Public Broadcasting and PBS.
Video Descriptions
Hemingway Screener - Opening Sequence
Hemingway Clip Reel - Opening Sequence
Hemingway Screener - Excerpt 1
Clip of Hemingway Engagement Reel - Excerpt 1
1:15:00 minutes
Moderator
Panelists
Dr. Janelle Adsit

Dr. Janelle Adsit is an Assistant Professor of English (Writing Practices) at Humboldt State University and affiliated faculty in the Environmental Studies undergraduate program. Janelle has published three books meant to support the teaching of creative writing. She is editor of Critical Creative Writing: Essential Readings on the Writer's Craft (2018) and author of the book Toward an Inclusive Creative Writing: Threshold Concepts to Guide the Literary Writing Curriculum (2017). She also co-authored, with Renée M. Byrd, the book Writing Intersectional Identities: Keywords for Creative Writers (2019). She is currently working on a text that brings together pluriversal studies, contemplative practice, and the environmental humanities. This book is forthcoming from Routledge next year. As a creative writer, Janelle is interested in ecopoetics. Her books include the poetry collection Unremitting Entrance, which is a meditation on grief in relation to place and environment. She has also written a chapbook titled Press Yourself Against a Mirror.

Ann Putnam

Ann Putnam has taught creative writing gender studies and Hemingway at the University of Puget Sound in Tacoma, Washington for many years. She's published short stories, essays, and book reviews, and most recently a memoir, FULL MOON AT NOONTIDE: A DAUGHTER'S LAST GOODBYE (U of Iowa Press). She has made six trips to Cuba and has recently completed CUBAN QUARTERMOON, a novel in which Hemingway appears.

Eric Bennett

Eric Bennett is the author of Workshops of Empire: Stegner, Engle, and American Creative Writing during the Cold War (2015) and a novel, A Big Enough Lie (2015), about the Iraq War and publishing scandals. His scholarship centers on the role the early Cold War played in establishing the norms and practices of creative writing programs since mid-century. He holds an MFA in fiction from the University of Iowa and a PhD in English from Harvard University. He is a professor of English and the director of American Studies at Providence College in Rhode Island.

Reggie Edmonds

Reggie Edmonds is a poet, educator, and cultural curator.

Max Pinigis

Max Pinigis is a 6th-grade language arts teacher in Baltimore. He is an alumnus of Humboldt State University, a writer, and a long-time reader of Hemingway.
Before you get started in OVEE:
1. Ensure you are using the most current version of your favorite popular browser:
2. Run a test to ensure OVEE works properly on your computer
The views and opinions expressed in this online screening are those of the presenters and participants, and do not necessarily reflect the views or policies of ITVS, public broadcasting, or any entities hosting the screening.