To the Contrary with Bonnie Erbe: Saving Women and Girls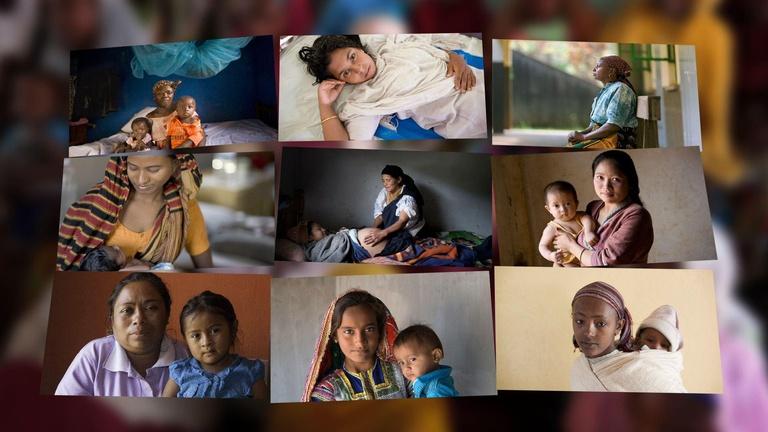 Create OVEE Account
By signing in, you are authorizing ITVS to share information collected from you with any persons or entities participating in or hosting the screening, and to send you periodic communications about related events, services, and support. Any other uses of your information by ITVS are governed by ITVS's Privacy Policy and Terms of Service.
Thanks!
We'll send a reminder email one hour before the online screening event starts.
Be sure to create an OVEE account before the screening day.
Add to Calendar
false
MM/DD/YYYY
Sorry!
We can't take RSVPs right now.
Please try again later.
Enter Screening
Welcome! Please sign in with one of the following options...
OVEE Account
Welcome
Welcome to this special interactive screening of Saving Women and Girls, a PBS To the Contrary special on the importance of meeting the unmet reproductive health needs of women around the world.
As you view this film To the Contrary Host Bonnie Erbe, Women Deliver's Jill Sheffield, Pathfinder's Purnima Mane, Sarah Haddock of the World Bank and many other experts on women and empowerment will be here to answer your questions and respond to your comments. The discussion will continue even after the video ends - so stay with us.
We hope you enjoy this presentation and want to hear from you.
Video Descriptions
Saving Women and Girls 1
Women Deliver Welcome
Saving Women and Girls
Efforts to save the lives of women and children by increasing access to maternal and child care. A special documentary. Executive producer Cari Stein reports. Interviews with Melinda Gates, Co-founder of the Bill and Melinda Gates Foundation, Global Health Corps CEO Barbara Bush, Population Services International Global Ambassador Mandy Moore, and many more women on their work.
Saving Women and Girls final
31min 19sec
Moderators
Cari Stein

Executive Producer, To the Contrary

BGE

Joanna

Jonathan

Jill Sheffield
Panelists
Before you get started in OVEE:
1. Ensure you are using the most current version of your favorite browser:
2. Run a test to ensure OVEE works properly on your computer
The views and opinions expressed in this online screening are those of the presenters and participants, and do not necessarily reflect the views or policies of ITVS, public broadcasting, or any entities hosting the screening.