Makers: Women who Make America Sampler and Vermont Makers Showcase.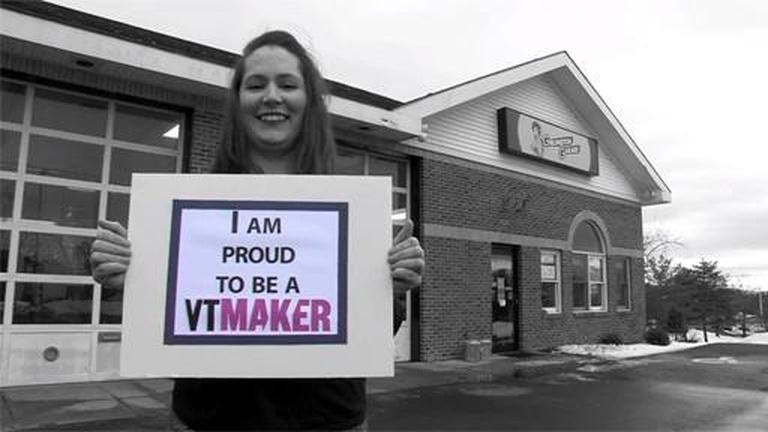 Create OVEE Account
By signing in, you are authorizing ITVS to share information collected from you with any persons or entities participating in or hosting the screening, and to send you periodic communications about related events, services, and support. Any other uses of your information by ITVS are governed by ITVS's Privacy Policy and Terms of Service.
Thanks!
We'll send a reminder email one hour before the online screening event starts.
Be sure to create an OVEE account before the screening day.
Add to Calendar
false
MM/DD/YYYY
Sorry!
We can't take RSVPs right now.
Please try again later.
Enter Screening
Welcome! Please sign in with one of the following options...
OVEE Account
Welcome
Join us to watch the nationally acclaimed documentary about trailblazing American women. We'll be accompanied by local Vermont Makers, Demeny and Donna of Girlington Garage.
Video Descriptions
VT Makers: Demeny Pollitt
A Vermont Technical College graduate in automotive technology, Pollitt, 34, dreamed of opening an all-girl garage offering full service car repairs. After working at well-established dealerships around the state but dissatisfied with working in traditional male-dominated garages, she took the leap and opened her own shop in South Burlington with the help of her business partner and mother, Donna.
1950 Housewives
Most middle class women of the 1950s became homemakers. Many women felt dissatisfied.
Boston Marathon
In 1967 Kathrine Switzer ran in the Boston Marathon, and had to enter under her initials as women were not allowed in the race. By proving that women could finish the race she changed the sport of running forever.
Ladies Home Journal Sit In
Women held a sit-in at the offices of Ladies Home Journal
Battle of the Sexes
Billie Jean King's work on behalf of women's opportunity and equality in competition came together when she beat former men's champion Bobby Riggs in 1973's famous "Battle of the Sexes" match.
Abby Pogrebin
Abby Pogrebin, the daughter of MS co-founder, Letty Pogrebin grew up during the women's movement. While proud of her mother and the work of the movement, she was unprepared for trying to balance work life and family.
Feminism Today
While huge strides have been made the fight for women is not over. Many women are refocusing the movement on women around the world, not just in the United States.
38min 2sec
Moderators
Hilary Hess

Social Media Specialist at Vermont Public Television

Demeny
Panelists
Demeny Pollitt

Demeny is the owner and founder of Girlington Garage.

Dorothy Dickie

Senior Producer at Vermont Public Television
Before you get started in OVEE:
1. Ensure you are using the most current version of your favorite browser:
2. Run a test to ensure OVEE works properly on your computer
The views and opinions expressed in this online screening are those of the presenters and participants, and do not necessarily reflect the views or policies of ITVS, public broadcasting, or any entities hosting the screening.